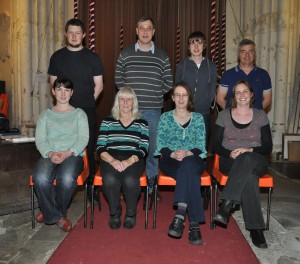 Bell ringing is a run group activity and a challenging skill to learn.
Practice sessions are held every Monday at 19.30 in the church.
New ringers (or even lapsed ones!) are always welcome. No experience necessary.
Visiting ringers are also welcome to get in touch about a chance to ring the church's bells.
Contact the Tower Secretary for more information.
Tower Secretary: Sue Bates
Email: bells@stivesparishchurch.org.uk
Tel: 01480 496370